Primaries for Wisconsin's spring election will take place on Tuesday, February 16, 2021. Voters will make several critical decisions, including narrowing the field of candidates vying to be the next Wisconsin State Superintendent of Public Instruction. Currently, the pool consists of seven contenders. The primary election will reduce that number to two – with a final outcome decided during the spring election on Tuesday, April 6, 2021.

The Foundation encourages you to vote and to stay informed on the State Superintendent race. This position has broad powers over our public school system and libraries, including making budgetary recommendations.
In addition to the State Superintendent position, all City of Madison Alders and the City of Madison Municipal Judge will be up for election this spring. Seats 1 and 2 of the Madison Metropolitan School District Board of Education are also on the ballot – although both are unopposed.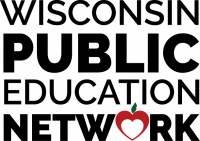 Meet the Candidates
Thanks to our friends at the Wisconsin Public Education Network who partnered with the League of Women Voters of Wisconsin to host a State Superintendent Candidate Forum on January 7, 2021. You can access the entire video as well the responses to the forum questionnaire using the button below.
Foundation Founders  
The Foundation is proud to use our advocacy arm, Schools Make Madison Advocacy, Inc., to champion the Madison Metropolitan School District. This group is leading important work in the community, including serving as an information source on critical public k-12 education issues.
Our advocacy efforts wouldn't be possible without the leaders who brought us to life almost 20 years ago. Today, we celebrate two more of those individuals. We stand on your shoulders!
"My involvement with the Foundation goes back to the early 2000's when the organization carried the unwieldy name of 'Venture Capital for Kids.' As a lawyer in private practice and a "private sector" guy, I recognized the need to broaden the base of support of MMSD to include businesses and individuals not otherwise connected to the schools — a public-private collaboration. I was there when the individual school endowments were established, an important step in making sure that every school had access to additional resources."

 – Tripp Widder
    Former Foundation Board Chair


"I am proud to have been a part of the Foundation's early years and will never forget the grant recipients' smiles as they were awarded funding for their projects. It is gratifying to see that the Foundation's important work is ongoing."

– Lynn Langenfeld
  Former Foundation Board Member
Interested in supporting our advocacy team? Please contact Melinda Heinritz, Executive Director, at mheinritz@fmps.org.