MADISON NEIGHBORHOODS QUALITY of LIFE – 2018 Report
Map Viewer About the Data Comparison Report Quick Tour feedback form
The Madison Neighborhood Indicators Project (NIP) is a tracking system designed to follow neighborhoods' wellness over time. Data has been collected since 2008 and can be used to identify trends. The NIP aims to support better understanding of the changes within Madison neighborhoods. The use of the indicators along with local knowledge and other informational resources can help all Madison neighborhoods thrive.
Topics in the NIP, 2020 Edition
The NIP annually measures 56 variables organized within seven topics:
People and Place
Housing
Public Safety
Health
Education
Economy
Transportation
NIP Geographies
City of Madison
Plan Districts
Neighborhood Associations
For more information about neighborhood associations in Madison, please see the City of Madison Neighborhoods page.
Who Can Use the NIP?
The NIP can be used by anyone, including community-based organizations, non-profits, educational institutions, the business community, and governmental officials and staff.
Example Uses for the NIP
writing grants
comparing neighborhood wellness by specific indicators
comparing neighborhood changes over time
helping neighborhood organizations build capacity
Public Input
The current roster of indicators was developed with guidance from City and community leaders. Input from users continues to help us to refine and improve the data and tools. The NIP coordinators welcome your feedback! Please use our feedback form or contact us directly.
Data Privacy
Sensitive data items have been suppressed for some geographic areas to prevent disclosure of personally identifiable information.
Website Privacy Policy
Please see the City of Madison privacy policy.
Disclaimer
NIP data sets are provided by the UW Applied Population Laboratory (APL) for informational purposes. The Applied Population Laboratory expressly disclaims the accuracy, adequacy, or completeness of any data and shall not be liable for any errors, omissions or other defects in, delays or interruptions in such data, or for any actions taken in reliance thereon. Neither the APL nor any of its data providers will be liable for any damages relating to use of the data provided herein.
Geographies
Plan Districts
Neighborhood Associations
VariablesPeople & PlaceHousingPublic SafetyHealthEducationEconomyTransportation
Land Area
Housing Units
Owner Occupied Homes
Total Population
Young Children – Age 0 to 4
Youth Population – Age 0 to 17
Senior Population – Age 65 and Over
White
Black or African American
Asian
Other Races or Multiracial
Hispanic or Latino
Total Households
Family Households
Families with Children
Female Headed Families with Children
2020 Edition
1.8 mi
Leaflet | © OpenStreetMap, © CARTO

Search Map

Add Overlays
Total Population (Census 2010)2020 Edition
Estimated total population. Read more
Crawford-Marlborough-Nakoma Neighborhood Association
Clear SelectionsShare This ViewGo To Report
Total Population (Census 2010)
Location
2020 Edition
Change 2011-2020 Edition
City of Madison
232,965
389
Crawford-Marlborough-Nakoma Neighborhood Association
2,475
N/A
Table View Options: Show Selection and ChangeShow All Years
Download Table
Why This Is Important
Population counts vary considerably across neighborhoods, so keeping those differences in mind is important when making comparisons between them. For instance, more populous areas are likely to have more community pride violations or crime incidents, but that does not mean the per capita rates of pride violations and crime are necessarily higher in those areas.
Did You Know?
Because the total population estimates are based on the 2010 Census, they may not fully reflect recent developments that have significantly increased the population in some areas. Population growth is most likely to have occurred in places where the number of dwelling units has increased significantly since 2010.
About the Data
•
APL estimates based on 2010 Census. Because these figures are derived from 2010 data, any changes over time are a result of boundary changes; they do not reflect actual changes in housing since 2010.
Data Source
0809101112131415161718192020 Edition
Census 2010 block data.
Report Options: Standard Advanced (choose any geography and year combination)
Download or Print Report
Comparison Report for Selected Neighborhood Associations, 2020 Edition
City of Madison
Crawford-Marlborough-Nakoma NA
Housing
Madison Dwelling Units
126,479
1,091
Madison Subsidized Dwelling Units
7,142
0
Campus Dwelling Units
6,991
0
Median Year Built
1977
1946
Property Foreclosures
120
2
Community Pride Violations
1,259
5
Owner Occupied Houses: Average Value
$310,806
$476,831
Owner Occupied Houses: Square Foot Value
$164.70
$218.60
Condos: Average Value
$208,641
$128,912.5
Condos: Square Foot Value
$169.30
$151.80
Non-Owner Occupied Houses: Average Value
$334,156.6
$475,787.5
Non-Owner Occupied Houses: Square Foot Value
$165.50
$213.00
Public Safety
Reported Police Incidents: Person Related
1,127
3
Reported Police Incidents: Property Related
8,339
46
Reported Police Incidents: Society Related
6,907
8
Verified Criminal Offenses: Person Related
2,474
5
Verified Criminal Offenses: Property Related
10,812
59
Verified Criminal Offenses: Society Related
11,882
20
Crashes
2,411
25
EMS Service Calls
19,269
140
Fire Service Calls
9,829
59
Health
Infant Health: Full Term Births
90.8%
suppressed
Prenatal Care: Adequate
85.0%
suppressed
Education
Kindergarten Readiness
N/A
N/A
Parent Education Level: No High School Diploma/G.E.D.
6.7%
suppressed
Parent Education Level: College Graduate
53.1%
suppressed
High Mobility Students
4.7%
suppressed
Economically Disadvantaged Students
47.7%
suppressed
Childcare Providers
301
7
Childcare Capacity
12,108
285
Childcare Enrollment
4,113
17
Economy
Median Household Income
$65,332
N/A
Family Households in Poverty
3,062
N/A
Unemployment
3.1%
N/A
Basic Goods & Services (Pharmacies, Banking, Groceries)
P,B,G
B,G
Transportation
Transit Stop Access
75.0%
59.0%
Available Transit Service
10,380
968
Households with Access to a Vehicle
88.6%
N/A
Pavement Condition
6.7
6.3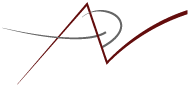 The Madison Neighborhood Indicators Project is a project of the City of Madison Planning Division.
Website produced by the Applied Population Laboratory at UW-Madison • Privacy Policy
To help us improve this site, please use our feedback form.